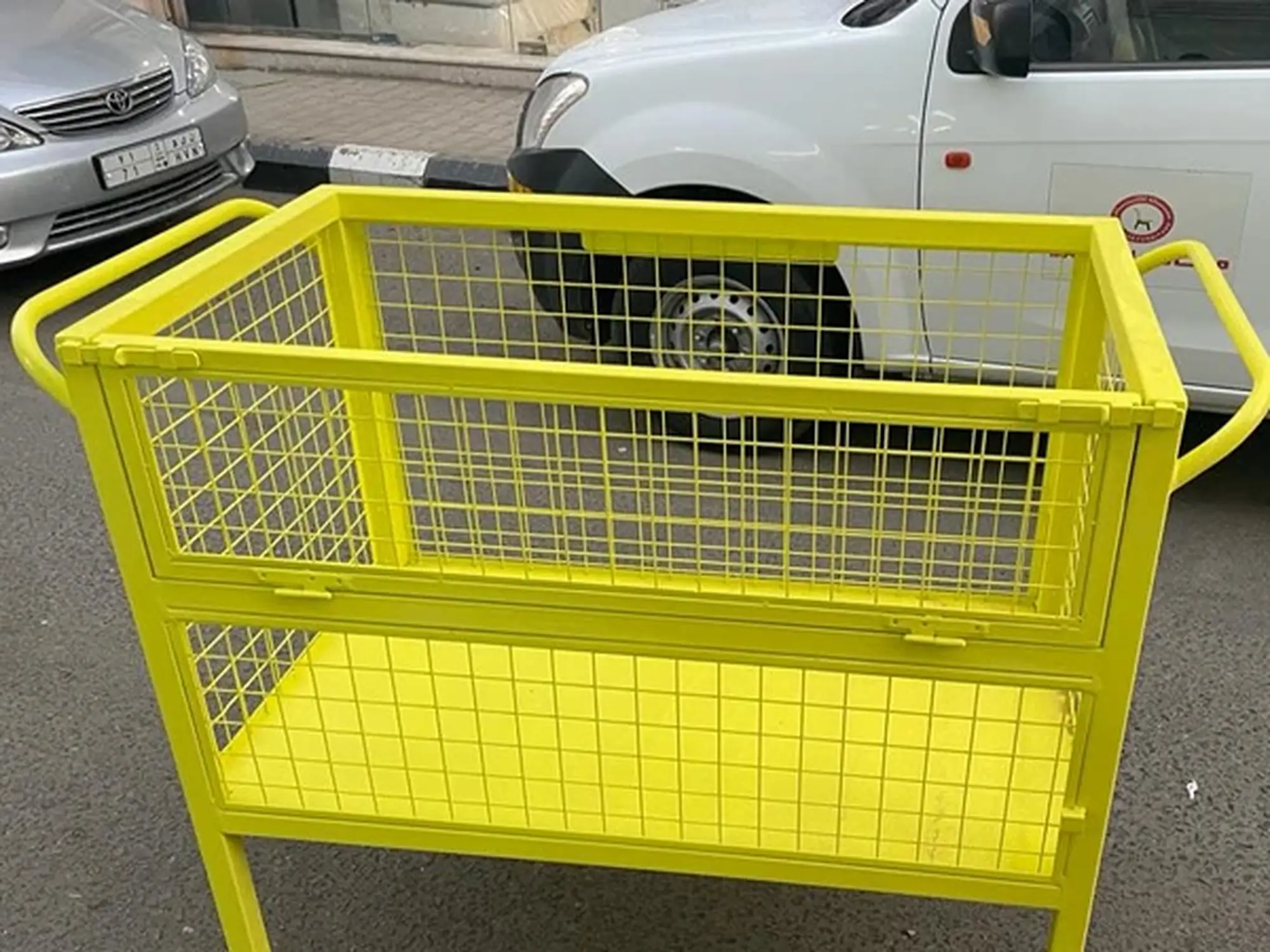 Where Can You Find High-Quality Trolleys in Saudi Arabia?
People can now move things and navigate different environments more simply as trolleys become more common in Saudi Arabia. Shopping carts have become must-have resources for customers and businesses in crowded markets, shopping malls, and airports. The subject of this article is to give an overview of why trolleys in Saudi Arabia are important and to convey their values.
The Evolution of Trolleys: A Brief Overview
Trolleys, which are also known as carts or carriages, have greatly developed since their earliest days. Initially conceived for industrial purposes, trolleys have adapted to the changing needs of society. In Saudi Arabia, these mobile carriers have transformed mundane tasks into efficient and effortless endeavours.
Retail therapy made easier
In the retail landscape of Saudi Arabia, trolleys have truly become a shopper's best friend. Frequent visitors to the bustling souks and modern shopping centres will attest to the convenience of having a trolley at their disposal. Shoppers may now explore a wide range of products without the physical burden of carrying bags, allowing them to explore additional options.

Trolleys in Airports: A Traveller's Companion
Tourism from all over the world is attracted to Saudi Arabia because of its overcrowded airports. On these crowded platforms, trolleys have become an effective solution for luggage handling. Arriving passengers can easily locate and load their baggage onto these carts, making their journey through immigration and customs a breeze.
The Benefits of Using Trolleys in Saudi Arabia
Trolleys, also known as carts, have become a valuable thing in Saudi Arabia, offering many benefits that make your daily tasks easy. From shopping to transportation, these useful methods have easily become part of every aspect of Saudi life. Let's look at the advantages of using trolleys in the kingdom.
1. Effortless Shopping Experience
One of the main benefits of trolleys is that they make shopping very easy. In bustling markets and modern malls across Saudi Arabia, trolleys have become a shopper's best friend. To avoid lifting heavy bags, shoppers can carry their goods in a trolley, reducing pressure on their arms and shoulders. So it makes shopping easier and more comfortable.
2. Hassle-Free Transportation
Trolleys have changed transportation in busy areas such as airports. Travellers arriving in Saudi Arabia can quickly locate trolleys to transport their luggage. This will allow you to carry more luggage as well as greatly reduce the process of getting through terminals and customs checks. Trolleys make it easy to transport your items from one location to another.
3. Efficient Business Operations
Businesses of all sizes in Saudi Arabia have benefited from the practicality of trolleys. Restaurants and hotels use them to serve and clear dishes, instantly increasing customer service. Trolleys are used in warehouses and logistics firms to easily carry things, allowing operations and reducing the need for physical lifting.
4. Reduces strain and fatigue
Trolleys are very important; they support our physical well-being. It greatly supports transporting heavy items; it reduces the risk of strain and fatigue that can result from lifting and carrying. This is very helpful for older individuals and those with physical limitations, allowing them to complete their tasks without any difficulties.
5. Environmental friendliness
Using trolleys also aligns with environmental consciousness. Trolleys help reduce plastic waste by removing the need for plastic bags for carrying products. Such a small shift in lifestyle can benefit the environment and support environmentally friendly habits in society.
Conclusion:
In short, trolleys in Saudi Arabia have many benefits that make our shopping trips very easy and also speed up productivity at work. These carts complete our tasks easily and also provide a non-polluting environment and a healthy life.