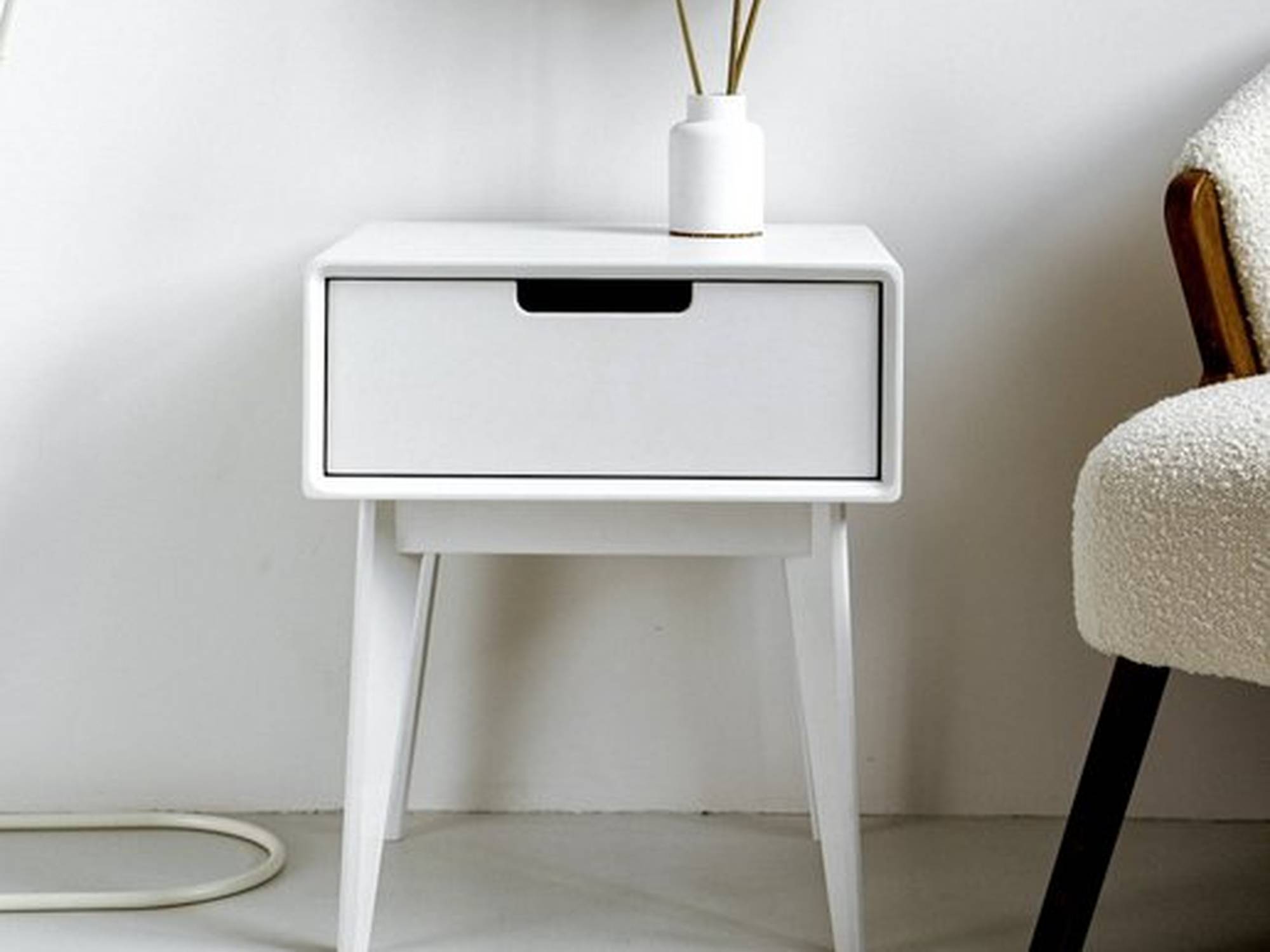 Stylish & Functional Bedside Table Must-Haves
Introduction:
A well-designed bedside table may turn your bedroom into a comfortable and functional refuge. In this blog article, we will look at the latest trends and must-have things for your bedside table. We'll walk you through the process of designing a bedside environment that suits your style and improves your night routine, from innovative storage options to personalized decor.
Multifunctional Nightstands:
Discover the most recent bedside cabinet designs that provide more than just a platform to place your things. Consider alternatives for your gadgets that include built-in charging stations, Bluetooth speakers, and integrated wireless charging pads. Multifunctional nightstands are ideal for tech-savvy people who want to seamlessly integrate technology into their bedrooms.
Eco-Friendly Bedside Solutions:
Sustainability is a developing interior design trend, and your small bedside table & cabinets can represent this concept as well. Learn about eco-friendly materials such as recycled wood and bamboo, as well as environmentally conscious manufacturing practices. We'll look at how eco-friendly bedside tables may give warmth and character to your bedroom while also helping the earth.
Minimalist Chic:
Bedside tables are no exception. Minimalism continues to captivate design enthusiasts. Discover the allure of clean and modest designs that declutter your area and create a tranquil atmosphere. We'll review how to create simple bedside cabinets that encourage relaxation and mindfulness.
Personalization and DIY Ideas:
Personalize your small bedside table to express your creativity. We'll look at DIY ideas like custom paints, decoupage, and stenciling to give a personal touch to your nightstand. Learn how to add sentimental objects and family heirlooms to your bedside decor for a genuinely personalized touch.
Nightstand Organising Tips:
A cluttered bedside cabinet might throw off your sleep routine. Organize your basics using innovative storage solutions and organization hacks to keep them tidy and easily accessible. We'll show you how to keep your bedside table clutter-free, from drawer dividers to attractive trays.
Trends in Colour and Texture:
Discover the most recent color palettes and texture trends for bedside table styling. We'll show you how to utilize color and texture to establish the tone for your bedroom, from delicate pastels to bold statement items. Learn how to blend materials such as metal, glass, and cloth to create a visually appealing bedside vignette.
Conclusion:
Your bedside table and cabinets should be a functional location that complements your night rituals as well as a reflection of your taste. Utilize the most recent design, sustainability, and organization trends to create a bedside table that compliments your bedroom decor and improves your overall sleep experience. Whether you choose minimalist chic or personalized charm, your bedside cabinet may be a lovely and functional addition to your bedroom refuge.