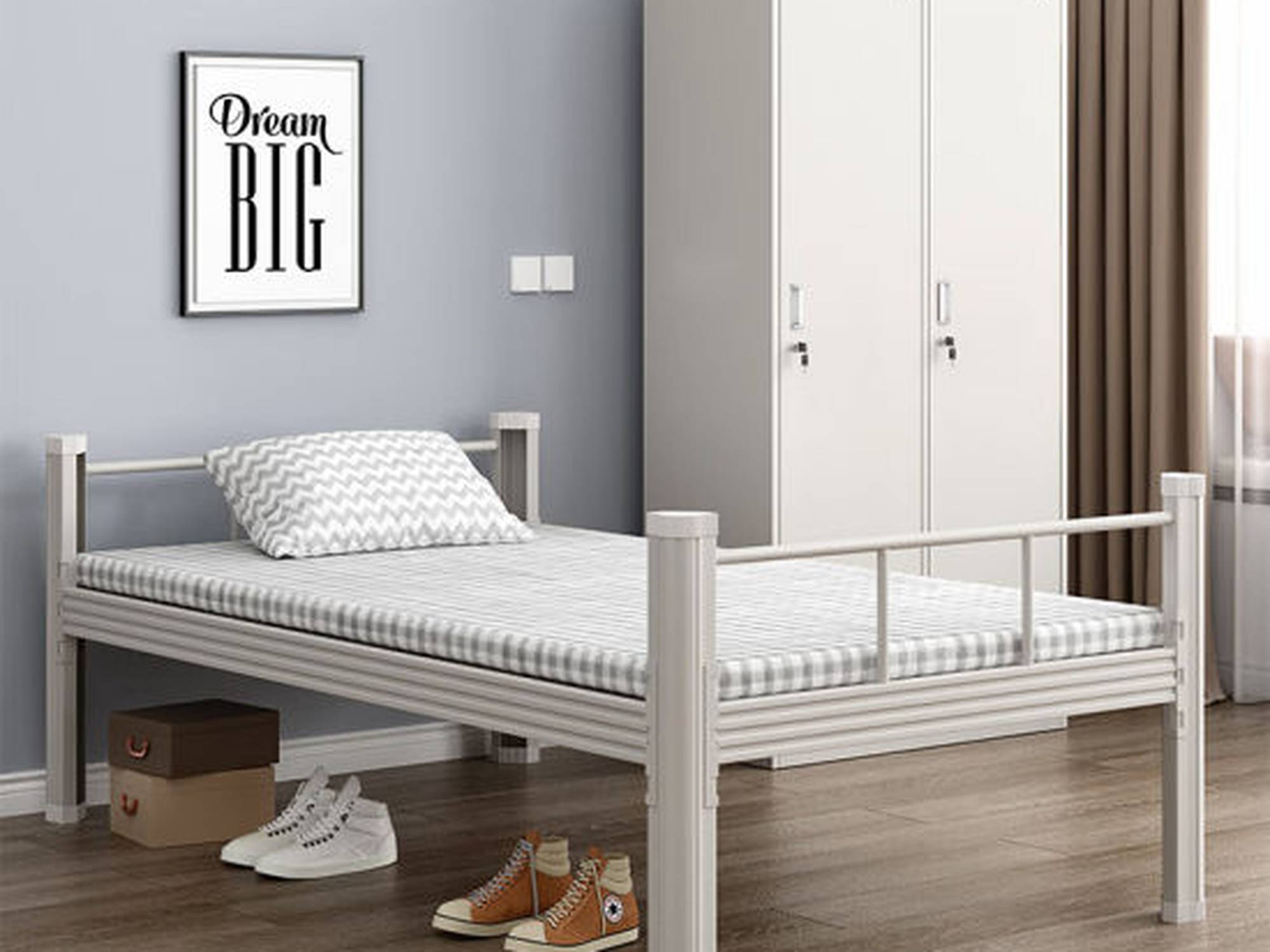 Looking for the Ultimate Comfort? Where Can You Find a Single Bed in Riyadh?
Are you looking to revamp your bedroom and create a cosy sanctuary to unwind after a long day in Riyadh? Look no further than Matanah Furniture! Matanah provides the best bedroom furniture in Riyadh: high-quality single bed in Riyadh. We have many collections of steel furniture that are perfect for those who are looking for durability and style in Saudi Arabia.
Single Bed in Riyadh: A Perfect Blend of Comfort and Elegance
Your peaceful space is your bedroom, and your bed is the most important thing in your room. At Matanah Furniture, we designed the right single bed in Riyadh for your space, and we offer a wide range of collections in steel furniture that provide comfort and style.
In Matanah furniture, single steel beds come in a variety of designs and materials, which will be a perfect fit for your bedroom style. If you are looking for modern or more traditional and timeless design, we have many collections to suit everyone's style. In addition, with our affordable prices, you can turn your bedroom into heaven without breaking your bank balance.
Steel Furniture in Saudi Arabia: Durability Meets Aesthetics
If you're looking for the best furniture that has high quality, then steel furniture is the best choice. At Matanah Furniture, we provide bulk collections of steel furniture in Saudi Arabia that will last and add beautiful style to your bedroom.
We have many collections in our steel furniture category, which includes the best storage cabinets, dining tables, and chairs. If you are changing your home or office decor, our steel furniture gives you the best comfort, and this will be very valuable for your home.
Bedroom Furniture Riyadh: Your One-Stop Shop
For your bedroom furniture needs in Riyadh, Matanah Furniture is the best solution to meet your requirements. Matanah products are designed with quality, you can get them at an affordable price, their style is unique to everyone, and they are a preferred choice for all homeowners in the city.
Our vast selection of bedroom furniture includes not only single beds and steel furniture but also nightstands, dressers, wardrobes, and more. We designed every piece of steel furniture very carefully in Matanah, which creates a beautiful bedroom environment. That is why we offer a variety of styles. Matanah furniture is unique among others and offers better-quality products.
Why Choose Matanah Furniture for Your Bedroom Needs in Riyadh and Beyond?
Our steel furniture is made with quality, and it lasts a long time. You will get the products at an affordable price, and this will be very valuable for spending money on our steel furniture.
Affordability: Our competitive prices make it possible for everyone in Riyadh to enjoy beautiful and durable bedroom furniture.
Wide Selection: With our extensive range of single beds in Riyadh, steel furniture, and other bedroom essentials, you'll find everything you need under one roof.
Best Customer Service: At Matanah Furniture, we have very hardworking, knowledgeable, and friendly staff who will help you make the right choice for your bedroom. They will tell you the benefits of each product.
In conclusion, if you are searching for the perfect single bed in Riyadh that is of high quality, durable, and stylish, then Matanah steel furniture in Saudi Arabia is the best option. We have a wide range of bedroom furniture options in Riyadh. Matanah will transform your bedroom into a heaven that provides you comfort and style. Visit our showroom today and experience the Matanah difference for yourself!
Don't miss out on the opportunity to elevate your bedroom with Matanah Furniture. Your dream bedroom is just a visit away!