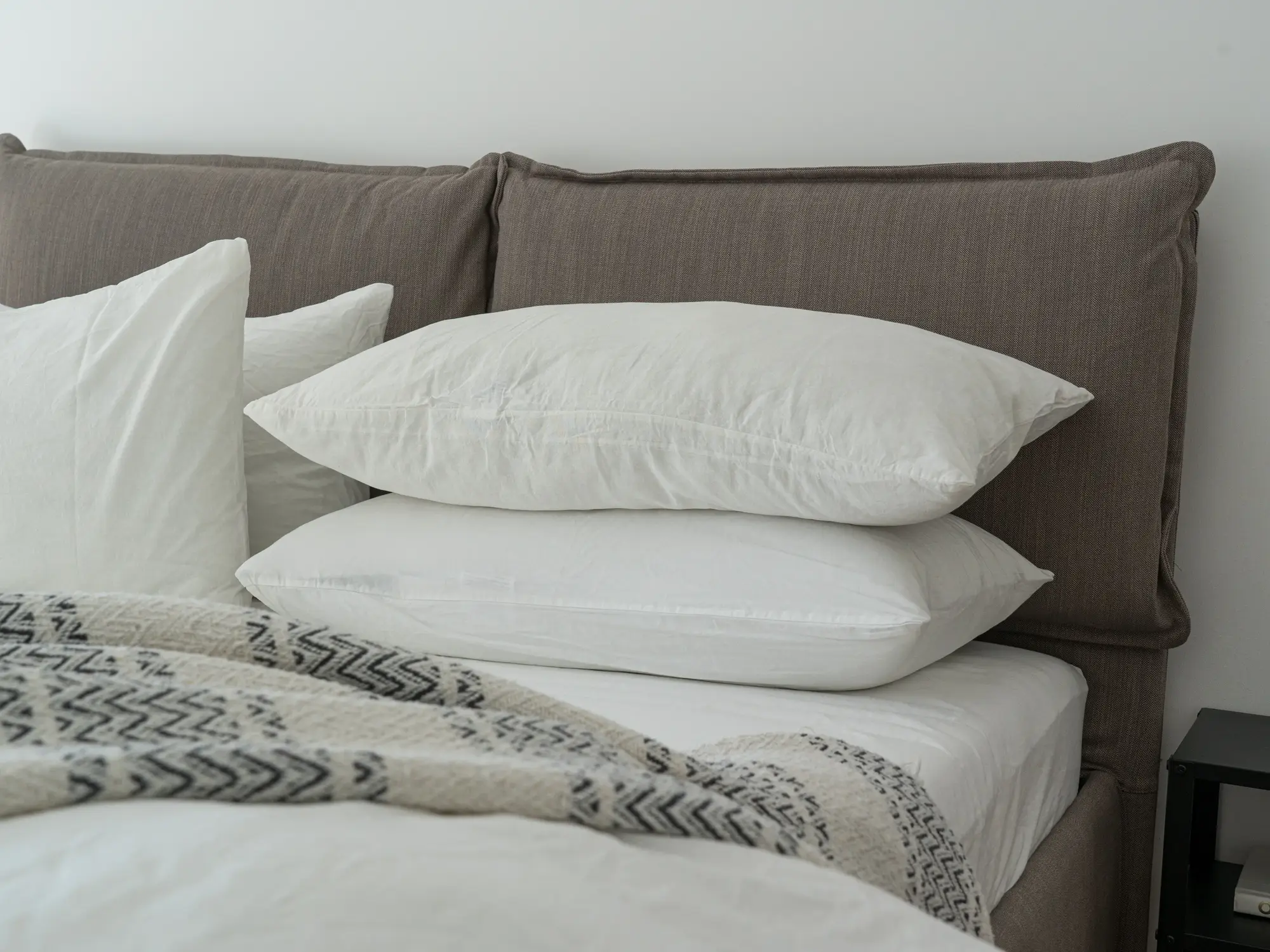 Guide to Choose Best Pillows for Every Type of Bed
How do you know which is the best pillow for you? When selecting the best pillow for your mattress or bed, size is critical. Here's a guide to the most common pillow sizes and their recommended uses:
Bed Pillow Sizes Chart
Standard 20 by 26 inches (51 by 56 centimeters)
Queen 20 by 30 inches (51 by 76 centimeters)
King 20 by 36 inches (51 by 92 centimeters)
Body 20 by 54 inches (51 by 137 centimeters)
Pillow of Standard Size
Small in size and perfect for people who sleep in the same position all night. If you toss and turn in bed, you may slide off the pillow, resulting in neck aches. A standard-size mattress, on the other hand, may be ideal if you sleep on your side, back, or stomach.
Pillow in Queen Size
A queen pillow is typically 20 inches by 30 inches in size, but dimensions may vary slightly depending on the brand. For restless sleepers, the extra length of a queen mattress over a standard or super standard mattress is beneficial. A queen pillow is a perfect size for a twin bed, and two queen pillows are the perfect size for a queen-size bed.
Pillow in King Size
A king pillow will fit comfortably across a twin or full-sized bed. A King pillow is a good choice for active sleepers who toss and turn in bed. When sitting up in bed reading or binge-watching, king pillows can also provide back support. Its size is normally 20 inches by 36 inches.
Pillow in Body Size
These pillows contour your body shape, providing adequate support when sleeping on your side. During pregnancy, side sleeping is thought to be the best sleeping position. Because body pillows are not as widely available as other-sized pillows, some sleepers substitute king-size pillows for body pillows. These pillow types will necessitate the use of body pillowcases. Its size is normally 20 inches by 54 inches.
What Is the Importance of Pillow Size?
The right pillow provides the ideal support for your head while sleeping, cradling your neck or shoulders. This support is necessary to maintain healthy spinal alignment and avoid neck and upper back pain.
Pillow Measurement Procedure
Do you know the size of your pillow? It's simple to measure your pillow and determine its dimensions at home.
Use a firm carpenter's measuring tape rather than a soft and flexible tailor's measuring tape to take measurements. Measure from the sides rather than the center or diagonally when measuring the pillow.
There are numerous designs of pillows available right now.
- Feather Pillows
- Polyester Pillows
- Memory Foam Pillows
Other Specialty Pillows
- Travel Pillows
- The Euro Pillows
- Pregnancy Support Pillows
- Knee Pillows
Conclusion
A comfortable sleeping environment may be created with the best pillow and the correct pillow size, but even more crucially, it can enhance the quality of your sleep. You won't lose support over the night if the length is just right. Think about your favorite sleeping position when selecting the right loft. The spine will remain in a secure, neutral position with the appropriate loft. Sleeping is really important for all humans, but some of them don't really care about it. Mattresses and pillows are important factors in sleeping. Selecting appropriate pillows and mattresses (body pillows, king pillows, double mattresses, single mattresses, medical mattresses, etc.) is really important and also good for your mental & body health.