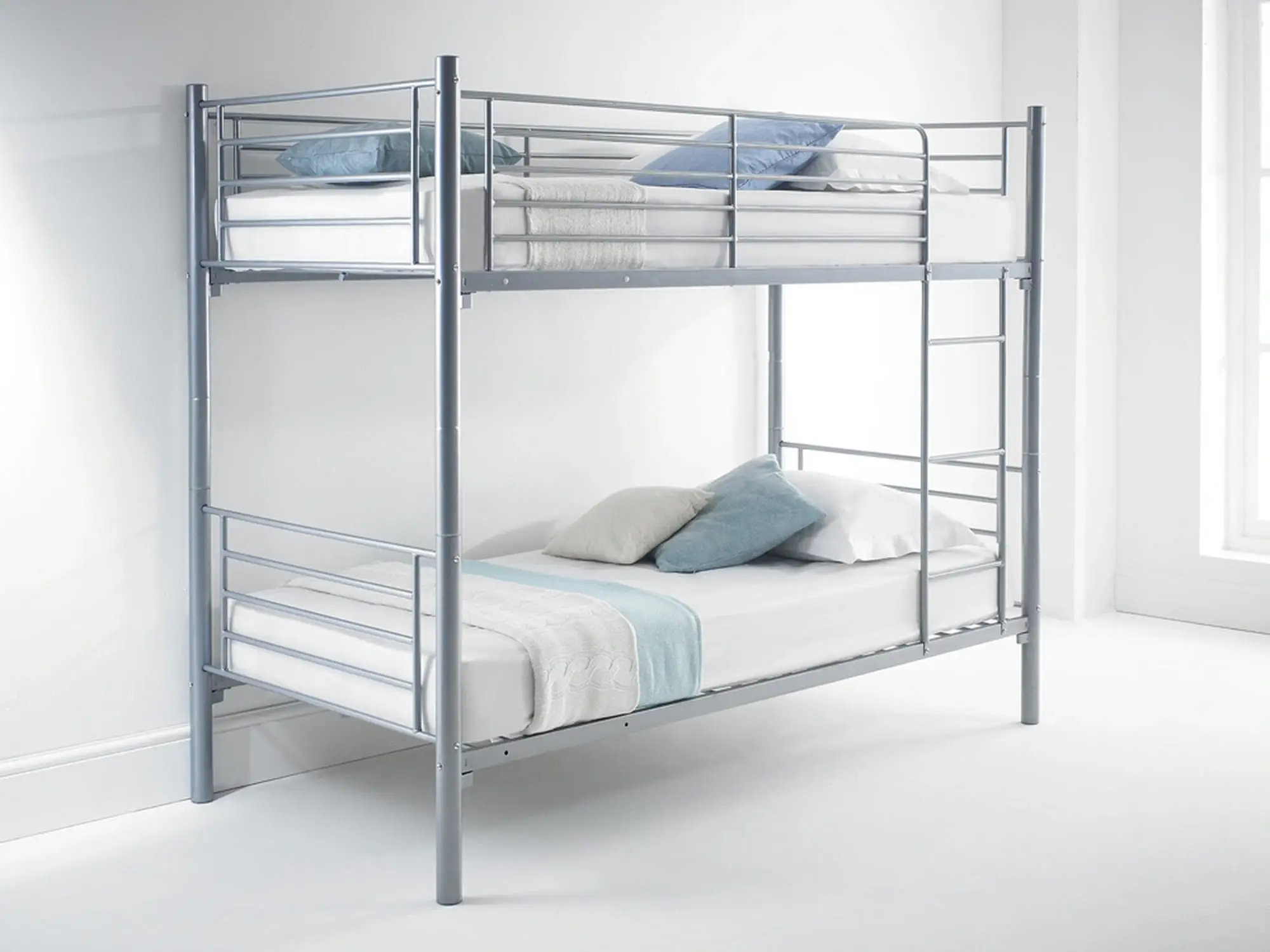 Bunk Beds: Pros and Cons to Consider Before Making a Purchase
Bunk beds are a popular choice for families since they are a great way to save space if you live in a small apartment. When purchasing a bunk bed, you will need to consider both the pros and cons before making your final choice.
Pros of Bunk Beds
Space-saving: Bunk beds are one of the most effective ways to save space in small bedrooms. In addition to the top bunk, there is a lower bunk, which can serve as a play area or storage area, while the top bunk can be used to sleep.
Cost-effective: Bunk beds are a cost-effective option for families who have multiple children as well as a good option to accommodate their needs. As a result, they are often more affordable than purchasing two separate beds on separate occasions...
Versatile: Bunk beds come in various styles and finishes, so there is bound to be one that will match the décor of your home. You can also choose from various features, such as built-in ladders, storage drawers, and guardrails.
Fun: A bunk bed for kids is a great way to make them feel secure and happy in their bedroom. Children can play, read, or relax in them as they can provide a relaxing and enjoyable place to spend time.
Can be used for adults: A bunk bed can be used for both children and adults: Bunk beds are not just meant for children. If you live in a small apartment, or if you have a small space in your house, you can also use bunk beds for adults.
Cons of Bunk Beds
Safety: In terms of safety, bunks can pose a hazard to children, especially those who are still developing their motor skills. Choosing the best bunk beds that have safety features, such as guardrails and ladder locks, is important if you want to ensure your children are safe.
Comfort: As a result, some people may not be comfortable sleeping on the top bunk of a bunk bed. There may not be enough headroom, and the mattress may not be as comfortable as a mattress on a traditional bed, mainly because of the limited headroom.
Privacy: Providing privacy to children can be a challenge in bunk beds, especially if the child wants to have their own space. In some cases, the top bunk can seem exposed, while the bottom bunk can seem crowded.
Stability: When it comes to bunk beds, they can be top-heavy, so it is important to be sure that they are properly anchored to the wall since bunk beds can be top-heavy.
Maintenance: The maintenance of bunk beds can be more challenging than that of traditional beds, due to their size. It is recommended to clean the ladder and guardrails regularly, as well as to replace the mattress on a regular basis.
Conclusion
The use of bunk beds is an excellent option for families with limited space that want to maximize their sleeping space. When it comes to making a decision, it is very important to weigh both the pros and cons before making a decision.