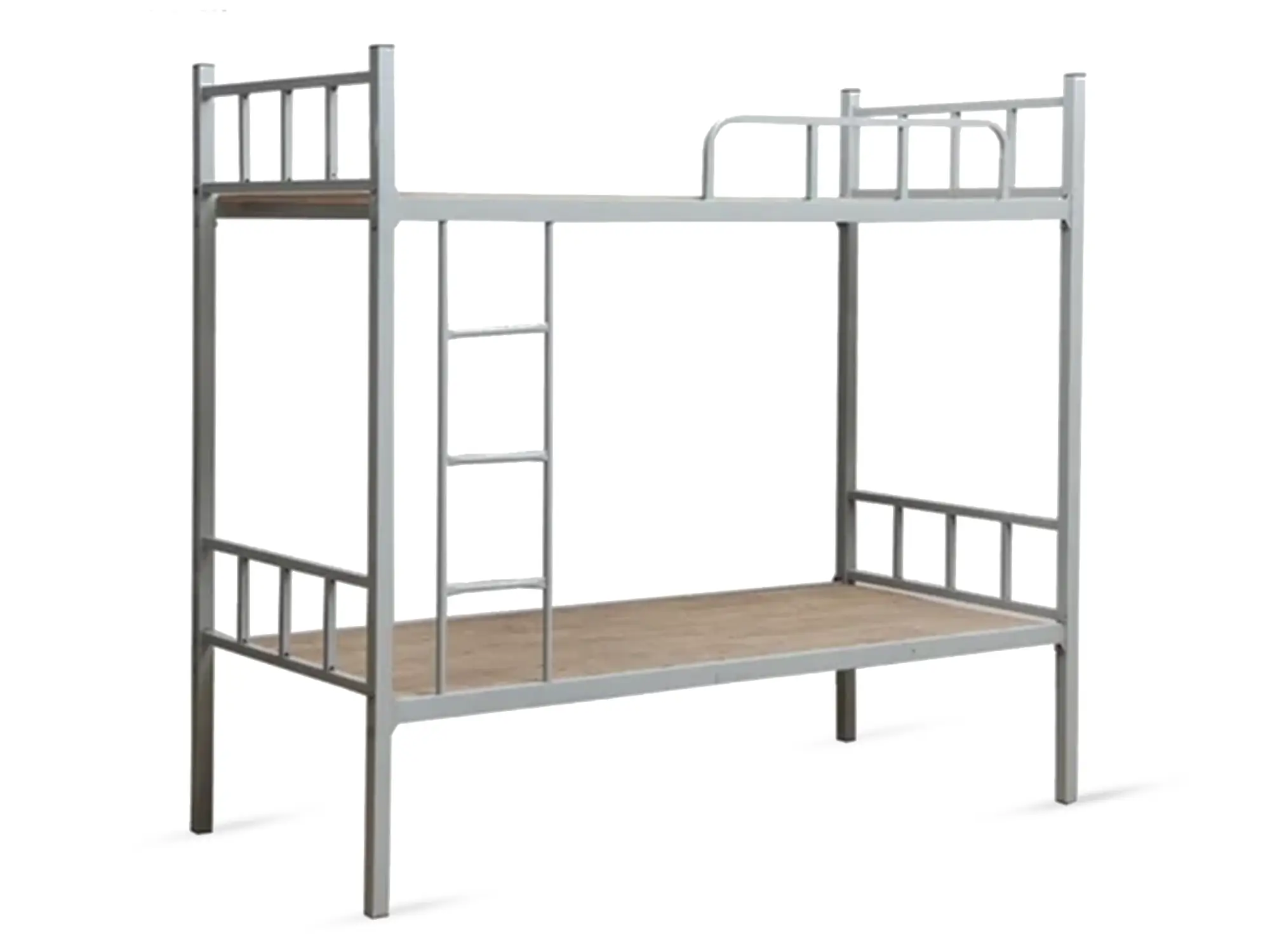 What Are the Advantages of Bunk Beds in Riyadh?
Are you on the lookout for the perfect bunk bed in Riyadh? You can find a variety of steel bunk beds with beautiful style,durability,and affordability. Matanah Furniture is the best shop for steel bunk beds in Riyadh. In this blog, we will discuss the advantages of choosing a steel bunk bed for your home.
Durability: One of the primary benefits of steel bunk beds is their outstanding durability. Our steel bunk bed in Riyadh is made with strong materials, making it suitable for your home, and it is the best investment. You don't need to replace your steel bunk bed; this will save you money for a long time.
Safety: This steel bunk bed is very safe for your family with children. Matanah Furniture's steel bunk beds are designed with safety in mind. This is very strong and durable, and with ladders,it ensures your loved ones sleep soundly and safely.
Space-saving: If you have a small bedroom or limited space in your home, steel bunk beds are an excellent choice. They provide you with more space, which allows you to have more floor space for other activities or storage.
Easy Maintenance: Steel bunk beds are a breeze to maintain. They are resistant to stains,which makes them easy to clean. This will be helpful for your household activities.
Affordability: Matanah Furniture offers steel bunk beds that are not only durable but also budget-friendly. You can save money and enjoy the benefits of quality steel bunk beds.
Versatility: Steel bunk beds come in various designs and colours, allowing you to choose one that complements your home's decor. They can easily adapt to different interior styles, making them a versatile addition to any room.
Long-Lasting Investment: When you purchase a steel bunk bed from Matanah Furniture, you're making an investment that will last for years. Their beds are built to withstand wear and tear, ensuring that you get the most value for your money.
Environmental Friendliness: Steel is a recyclable material, making it an environmentally responsible choice. By choosing a steel bunk bed, you're contributing to sustainability and reducing your carbon footprint.
In conclusion, when it comes to choosing a bunk bed in Riyadh, Matanah Furniture's steel bunk beds offer a myriad of benefits. From durability and safety to space-saving and affordability, these beds are a wise choice for any household. Make an informed decision and experience the advantages of steel bunk beds for yourself. Your home and your wallet will thank you!
So, if you're in Riyadh and on the hunt for a top-quality bunk bed, Matanah Furniture's steel bunk beds should be at the top of your list. With these beds, you can sleep soundly, knowing that you've made a wise and cost-effective choice for your home.