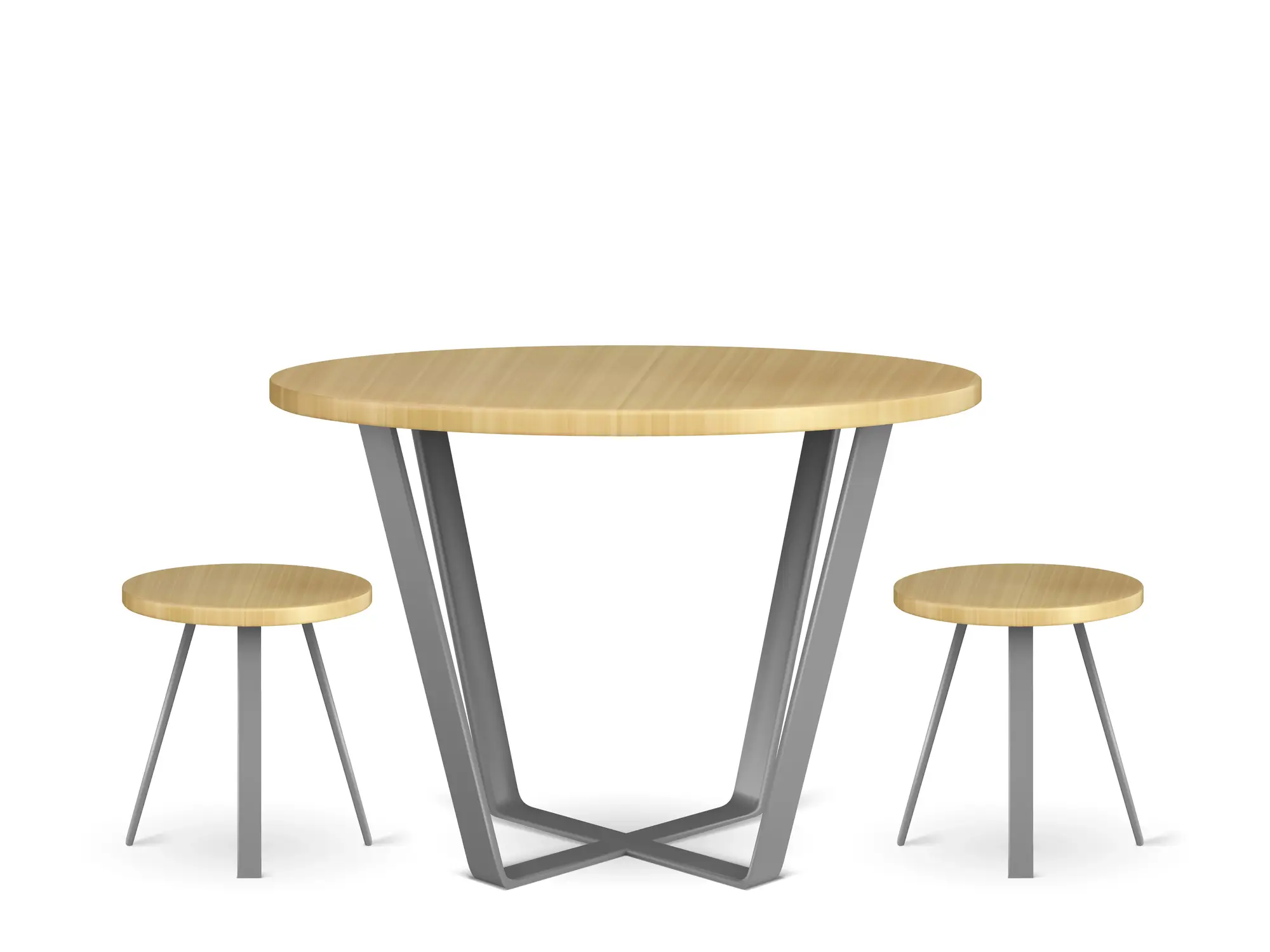 Leading Advantages of Stainless Steel Tables
What exactly is stainless steel?
Iron, chromium, sometimes nickel, and other metals are combined to create stainless steel, a corrosion-resistant alloy. They are completely and infinitely recyclable. In reality, the recovery rate for the construction industry is very close to 100%. Stainless steel not only meets the needs of sustainable construction but is also long-lasting and environmentally safe. Additionally, it doesn't leak any materials that, if they come into contact with water or other materials, might change their composition.
Why Choose a Stainless Steel Table?
Heavy-duty stainless steel is an iron alloy that is strong, aesthetically pleasing, and food-safe and is renowned for its contemporary styling. Any professional kitchen must have a sturdy, useful kitchen table made of stainless steel. Cooks, cut fish and animal carcasses on it place hot dishes on it and store various utensils on top of it as an additional surface. The best material for these uses is widely acknowledged to be steel. Stainless steel tables have advantages. Some of the commonly used stainless steel tables are Dining tables, Study tables, Office tables, Bedside tables, etc.
Benefits Of Stainless Steel Table
Some of the most crucial aspects of stainless steel tables to be aware of are listed below:
Efficiency of Cost
You may anticipate making significant long-term financial savings if you use a table made of high-quality components and designed to last. Currently, you ought to use long-lasting tables. If your tables look nicer, you'll have more options.
Easy Maintenance
The simplicity of maintenance is one of the best features of stainless steel outdoor furniture. It is simple to get rid of dirt and dust by wiping them down with a wet rag. To get rid of the dirt accumulation, mix a few drops of dish detergent with the water and spray it along the table's frame for a while. After cleaning, cover the finish with a thin coat of liquid auto wax to protect it. If a piece of powder-coated stainless steel table chips, use a touch-up product to prevent it from being exposed to the elements.
Durable
For stainless steel to be corrosion resistant, the chromium content must be at least 10.5%. As a result, the steel's iron does not rust, maintaining the material's strength and structural integrity in a variety of settings. A stainless steel table is a fantastic option if you need a heavy-duty, solid-top bench for product assembly, material handling, kitchen table, study table, or other high-volume use activities that require wear resistance.
Resistance to Heat
Stainless steel is a fantastic option if you need a heavy-duty, solid-top bench for product assembly, material handling, or other high-volume use activities that require wear resistance.
Stainless steel resists heat and has a high melting point between 2,500 and 2,800 °F, unlike wood and plastic materials. Due to this resistance, you can work at high temperatures without having to be concerned about harming the work surface. Cookware that can be preheated on the stovetop or in the oven before being placed directly on the work surface is useful to chefs and line cooks as well.
Modern Appearance
In addition to practical function, stainless steels have a modern, stylish appearance. The aesthetic appeal of furniture can occasionally influence your decision. In the current market, we can easily find out large varieties of stainless dining tables and manufacturers, etc.
In a commercial kitchen or workshop, stainless steel can complement newer fixtures with an aesthetically pleasing luster and contemporary style. You can choose a matte or brushed finish for a more industrial style.
Longevity
Due to its strength, durability, and resistance to rust, stainless steel products last for years, especially compared to wood, plastic, and other materials. This type of material makes them an excellent long-term investment. It can be more expensive than other types of steel initially, but its long-term utility can more than offset the upfront cost.
Conclusion
Both the beauty of your home and the quality of your life are enhanced by stainless steel tables. Manufacturers of stainless steel have been creative in alloying this substance to increase its usefulness in a variety of other applications. One of these uses is the furniture sector. Stainless steel can be a beautiful addition to your home furnishings and tools due to its many appealing qualities. You have hopefully seen some of the benefits and features of using stainless steel tables in your life thanks to the information in this guide.